Fred Mastro - San Diego 2019
Fred Mastro- San Diego
For the fist time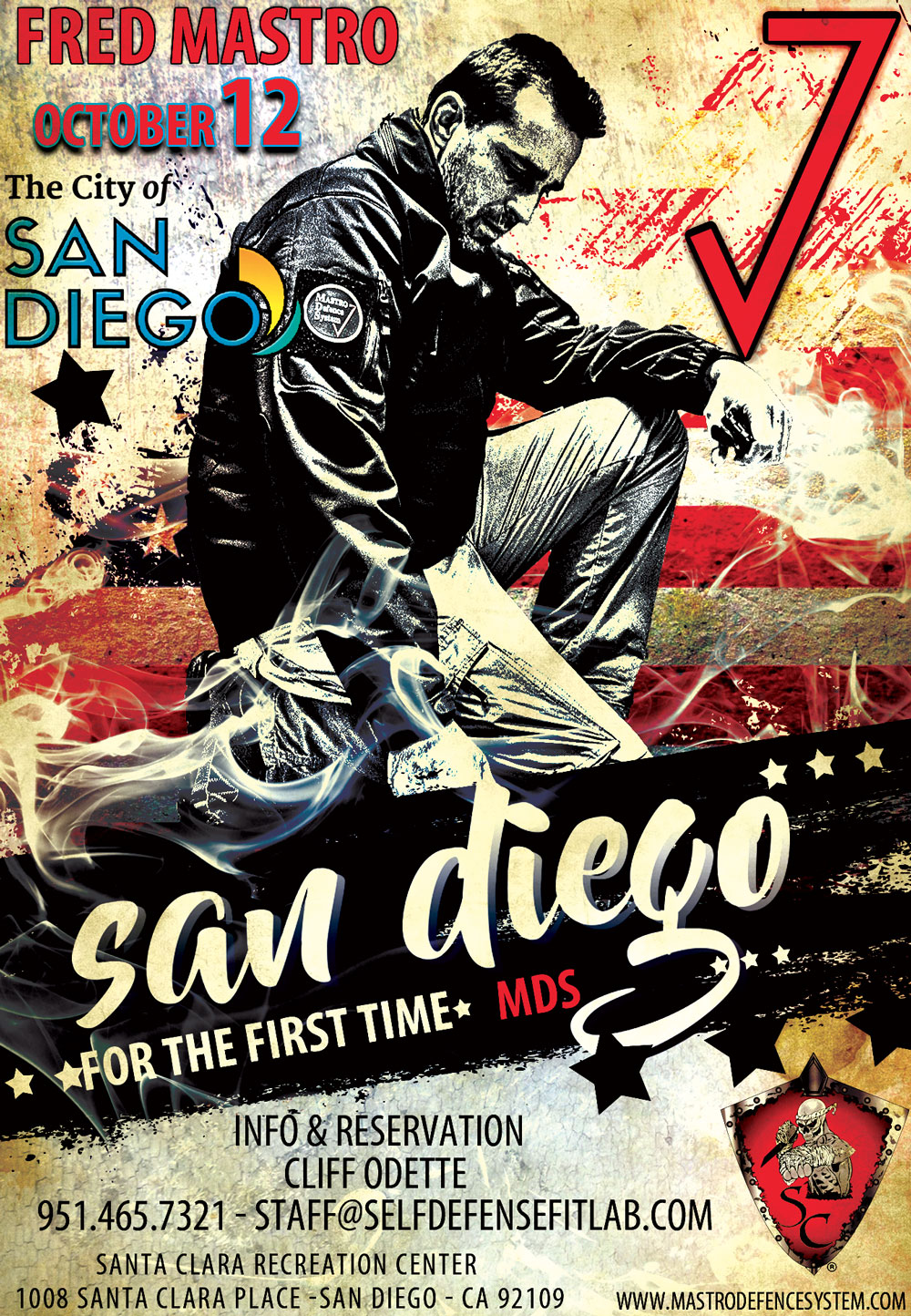 **BIG NEWS!!**
Learn from and train with the Creator of Mastro Defence System - Fred Mastro! For the first time in San Diego- October 12th from 10-2pm
About this Event
The Mastro Defence System is a very effective "no-nonsense self defense system" filled with invaluable survival skills for every-day life encounters.
With over 20 years of experience in private security work and close protection, Fred Mastro has become a defense specialist that has helped him develop and adapt techniques for the everyday citizen. He has trained armed forces and special units across the world in knife techniques and improvised weaponry as well as empty hand combat. Being trained in many styles, he has used this training to combine the best of a number of hand-to-hand combat techniques and self-defense skills to develop a system that teaches you to perceive a threat and handle the threat quickly and effectively by using a body's natural weaknesses against them.
For the first time ever Fred Mastro will be in San Diego on Saturday, October 12th, 2019. This seminar will cover various techniques of The Mastro Defence System with vital self-defense skills.
Where: Santa Clara Recreation Center - 1008 Santa Clara Place San Diego 92109
When: Saturday, October 12th, 2019 from 10 am to 2 pm
Cost: $100/person with 25% discount for active first responders/military (must show ID)
Waivers will be required. Please arrive 5-10 minutes before seminar begins and wear comfortable athletic attire and shoes. Don't forget your water!
If you have any questions or concerns email Cliff Odette at or call 951.465.7321or online registration HERE